Having a baby can be one of the most expensive times of our lives. Before our bundles of joy arrive, we try to prepare. Getting diapers and creams. All the clothes they could ever need. The problem is until they are here, it is hard to know what types of items they will like. What diaper cream their skin needs. The right kind of formula to calm their upset tummy's. Every baby is so different. A lot of money is wasted when a baby cannot use the products we bought in preparation. Free samples can save the day. Here are some sights to use to get trial products for your baby.
EverydayFamily.com
Everyday Family requires no surveys or reviews to be left. Which is great when you have your hands full with a little one. The participating companies are only looking for new customers. All you need to do is sign up and select the items that you would like to receive samples of. Everyday Family has freebies from Pampers, Gerber, Enfamil, The Honest Co., and Huggies. These are brands that are found in most stores. Finding the full-sized products will not be hard when you pick items that work for your baby.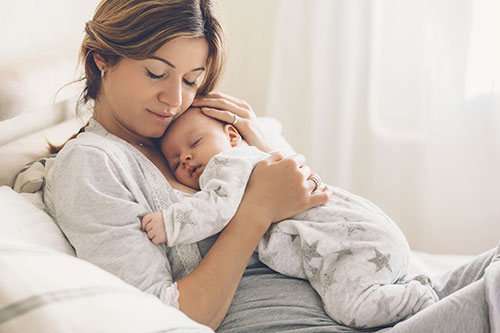 Baby Samples
A website dedicated to compiling free samples and great deals is what Baby Samples does. Join Baby Samples and scroll through the different freebies that they find for you. They are always on the lookout for great deals that they can pass on to you. All on one website, you can get a sample and find the best-discounted products. Go and check out the site and prepare yourself for being a parent with their expertise.
Baby Center
Baby Center is more than just a place to find free samples. The information that they have will benefit you from before baby to when they start school. Join before your little one comes to start getting help with your pregnancy. When becoming a member of Baby Center, they will ask you to list your children and their ages. Helping them to send you information about samples and discounts that will be most useful to your family. Join to start receiving the offers to make raising your children just a little simpler.
My Momma Taught Me
My Momma Taught Me is the holy grail of freebie and discount sites. Those that created it had busy moms in mind. Everything is organized by category and updated fewuently. There will be no time-wasting on offers that have already passed. The deals are right there for you to click. Along with instructors on how to score the freebies and deals. It is not only dedicated to baby-related products. There are deals of anything a momma could need. Subscribe now to start getting the insider's information for all the best freebies and discounts.
Many baby brands offer free samples of their products to entice new customers. Take advantage of those by going to their website. With all these options, get out there and start saving money.