Clipping coupons is the first step when you start couponing. The next step is finding a method of organizing them. It does you no good if you can't find them when it is time to use them. Or forget you have them until it's too late to use them. Everyone needs to find a way that works best for them. Here are some ideas to help you take your couponing to the next level.
Photo Albums
The use of photo albums as coupon holders has to be the most common. They come in every size that you need. You can get large ones that are 8.5" X 11" like this cute "Keep Calm and Coupon On" one from amazon. They also come in small 4″ x 6″ size if you are not on the extreme side of couponing. They are one of the best options with clear pockets. Making it so that you can quickly skim through and see them all. Coupons can easily be moved around and organized.
Expandable File Folder
The expandable file folder also comes in different sizes. These can be more compact than photo albums. This option is best used for those that are very organized. Flipping through your coupons will be a little more complicated. The tabs are essential if you choose this method. When you decide to label them, you will need to be very specific. One option would be to label using the store and date. Coupons can be easily misplaced if you are not careful. Some choose only to use an expandable file folder to plan their shopping trips.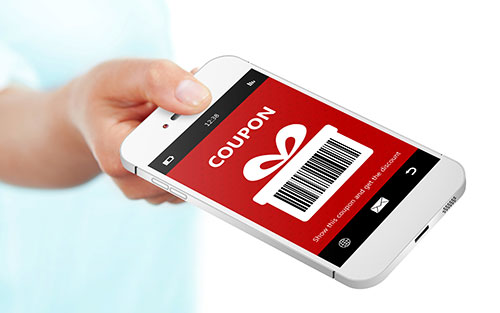 Online Coupons
There are two options when looking at online coupons. You can print them or load them to your account. Stores that have shopper cards allow you to put them straight to your card. Take advantage of this option. No printing, cutting, or remembering to bring it to the store. Once it is on your card, all you have to do is shop. If you aren't ready to take on paper coupons, start here. Search the sites and find online deals.
Store Policies
Having your store policy on hand can save you when organizing and at the store. It would be a good idea to save or bookmark the store policies of the stores that you routinely shop. When arranging your coupons, you can save time by not cutting out the ones that will not be accepted. Quickly opening it up to check any questions that you have while planning your trip will make it go smoother. It can also come in handy if you run into a problem at checkout. Your cashier may not have it memorized. Knowing it or being able to refer to it quickly can help you get all your savings.
Couponing can seem overwhelming, but anyone can become great at it with the right tools and equipment. Getting organized takes finding the proper method for you!