Birthdays are our day to be spoiled. Why should the spoiling only be given by family and friends? Many businesses want to help us celebrate another year. From food to beauty, there are many birthday gifts to be received. Here are some you won't want to miss.
Cold Stone
What could be better than ice cream on your birthday? Cold Stone offers its reward member a birthday BOGO. Buy one ice cream and get another one for free. There is an expiration on this gift. Make sure to get to a Cold Stone within two weeks of your birthday. Become a member to make sure you get your birthday treat.
Edible Arrangements
On the healthier side, free fruit is a great gift. Edible Arrangements will give you a free birthday gift of a 12 –ct chocolate dipped fruit box. A value of $29.99. Birthday gifts are not the only perk of joining the Edible Rewards program. A free chocolate dipped fruit box will come with every third purchase that you make. If you have a hard time remember birthdays and anniversaries, this is the place for you. They will send you VIP gift reminders. You will never miss a birthday again and will enjoy your birthday treat.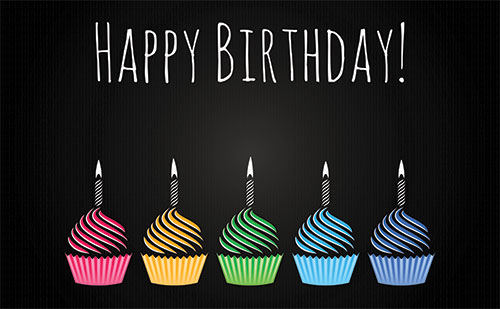 Sephora
Beauty products make us feel great about ourselves. Getting our favorite products for free makes us feel even better. Sephora lets you pick your free birthday gift from a list of products. Unique from other beauty stores that send everyone the same present. Sephora knows we all have different tastes and want to pamper us with something that we will love. Become a Sephora Beauty Insider Member and spoil yourself on your next birthday.
Victoria's Secret
Birthday gifts are routine. What about half birthday treats? Victoria's Secret will send you a little gift during the month of your birthday. Being a VIP + Forever member will mean they also send you a half birthday gift. The bonuses don't stop there's. Another little something will be coming your way on your Angel Card Anniversary.
AMC
Head to the movies for this birthday freebie. AMC Stubs members will get free large popcorns and a large drink. Treats at the movies are not cheap. Getting free popcorn and drink will make your birthday movie that much sweeter. With a membership, you can enjoy some of the other money-saving perks. Waived online ticketing fees is reserved for member only. Free size upgrades and refiles on popcorn and drinks are also available for ACM members. Sign up before you miss your gifts!
Disney Movies
For children or those that are kids at heart, Disney Movies is here for you. They won't be sending you a gift on your special day. What they do have for you is valuable points. Save up your points. Combine these free points with the others that you earn, and you can purchase movie tickets.
Become a member and look forward to being extra spoiled on your birthday.