'
Couponing has been around for longer than most of us have been alive. They have evolved over the years as times have changed. Digital coupons are the hottest new thing. Companies are throwing coupons at us. Half of the junk email we receive has offers in them. If you haven't already, you need to start using digital coupons. Using digital coupons doesn't mean you have to stop using paper coupons. Double your savings. Still on the fence? Here are some reasons to jump in.
Convenience
There is no cutting or organizing digital coupons. You never have to sort or prepare your coupons for your shopping trips. All of your digital coupons can be stored on your shopper's cards. When you want to use them, all you have to do is swipe your shopper's card. Not only is it more convenient to keep digital coupons, but it also saves space. There is no taking over the kitchen table to clip and store your coupons. All you need is space for your phone or computer.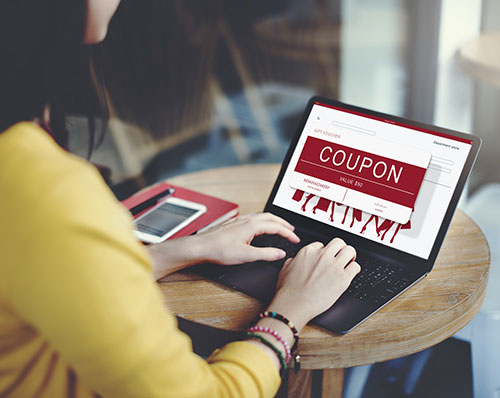 Stacking Coupons
Using coupons for the same product to get double the savings is hard with the fine print of most physical coupons. Stacking with digital coupons is an option at most stores. If you find a digital manufacturer coupon you can use is along with a store coupon, digital or physical. Make sure you are not trying to use a digital manufacturer coupon along with a paper manufacturer coupon. That is not allowed. When you find a coupon from your favorite store, look online to see if you can find a digital manufacturer coupon to save more.
Time
One thing that has always stopped people from couponing is finding the time. Physically getting extra papers to cut coupons out of could mean leaving the house. Driving to different locations to search or pick up the coupons. Doing this is not always the easiest or quickest thing to do. Working full time or having a busy family will make setting aside time to track down coupons harder to do. Digital coupons are found in the convenience of your own home. You never have to go anywhere to get your coupons. They are never further than your phone or computer.
Unlimited Amount
Many stores have created more fine print on how many and how we can use coupons. The number of digital coupons we are allowed to use is often higher than paper coupons. Some stores even allow an unlimited number of digital coupons. Meaning the savings you can obtain is endless. Each store has different rules. Take a look at the store's website before trying to check out.
There is no downside to using digital coupons. Saving more money is not the only benefit of trying out digital coupons. The convenience they can bring to your life will give you more time to spend doing the things that you love. Start searching for your digital coupons now!