'
There are two types of people that coupon. Those that buy what they need at the moment. And those that buy as many as their coupons will allow. Stockpiles can be the dream, or they can be your worst nightmare. Let's take a look at both sides of the argument. You may end up switching sides.
Space
The logistics of keeping a stockpile should be your first concern. Before running out and redeeming all the free toilet paper coupons you can, find the space to store them. Without an area, it makes it hard to begin a stockpile. Take into consideration the type of items you will be storing. Some need to be in temperature-controlled rooms to last. With these items, a garage may not work. No one wants to be living with a stockpile in their living space. Without dedicated areas to maintain your inventory, it will eventually become too much to handle.
Expiration Dates
Keep track of the types of items you are choosing to stockpile. Are the products ones you will be able to use before they go bad? No one can go wrong stockpiling items that don't expire. Never running out of toilet paper is beneficial to everyone. It gets tricky if you have to keep track of when things will expire. The last thing you want to do is to grab a bottle of ketchup to find out it is too old. Not only are you losing money on that bottle. You also have to drive to the store and buy a new one at full price. Find a system to keep track of dates or stick to stockpiling items that don't expire.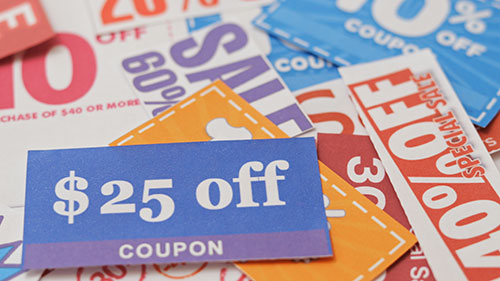 Overuse
Imagine you are on your last tube of toothpaste. Are you going not to brush your teeth, or will you make it last? Squeezing every last drop out of the container. With no backup, you will be getting every last penny out of your products. With ten tubes sitting on your stockpile shelf, it will be easy to throw one out that is getting low. On the other hand, a stockpile means you will never run out. With those items that are not everyday use, it is easy to forget to put them on the list. With a stockpile, it will be harder to run out. It gives you more time to replenish your stock.
Preparedness
There are no cons when it comes to being prepared. Having a room full of the essentials in case of a natural disaster or personal disaster will be a relief. With a stockpile, you have created some wiggle room in your finances in case your income decreases. You will not be left without the basics. If it is a natural disaster that we are dealing with, you are prepared for that. And may also be able to help others.
There are many pros and cons to creating a stockpile. Take a look at your circumstances and see if you can make a stockpile work for you.